Textile Speakers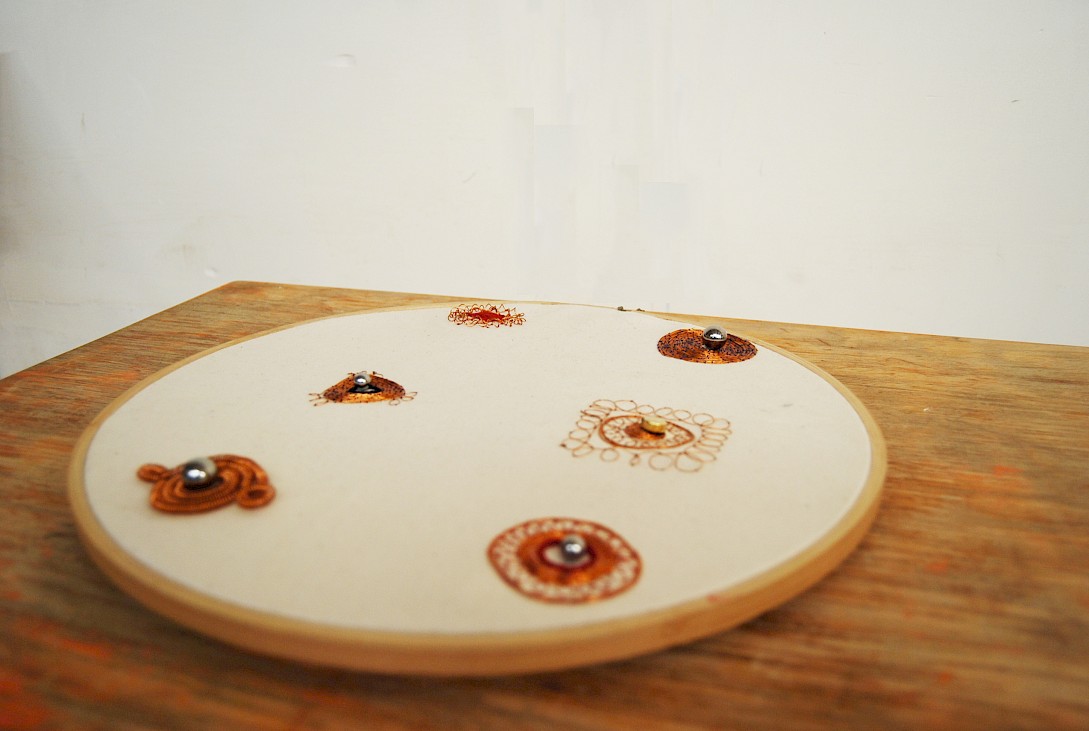 Research on different techniques to create speakers using textile techniques. The idea is to create a coil with fabric, cotton thread, enamelled copper wire, a magnet, an amplifier and external sound input (phone, mp3..)
This research was inspired by Hannah Peter Wilson experiments with fabric speakers http://www.kobakant.at/DIY/?p=2936
Different experiments to create coils: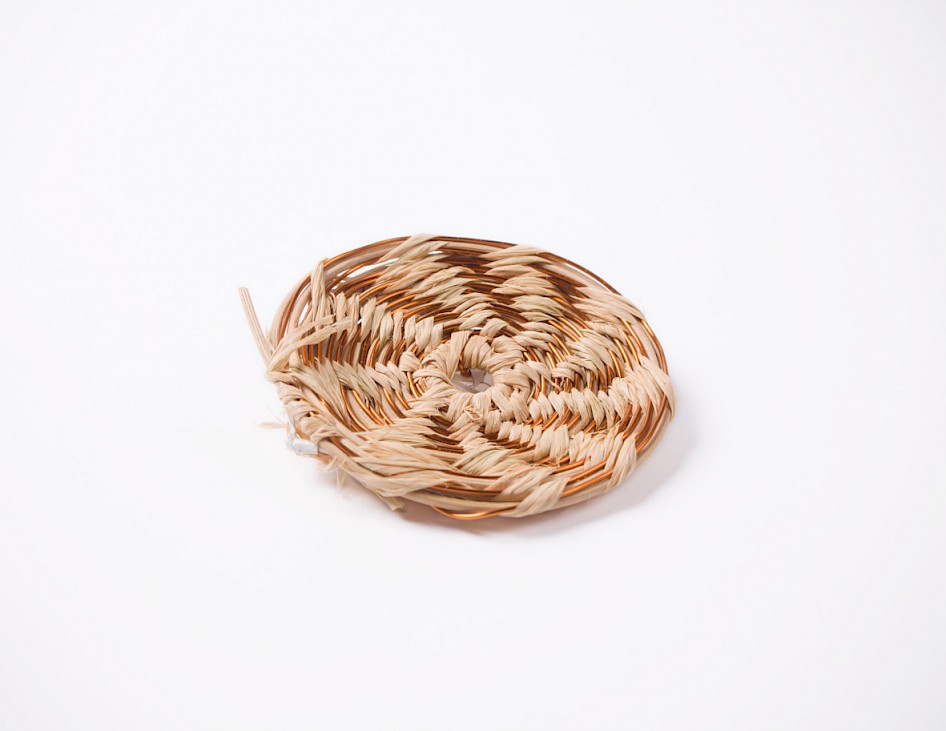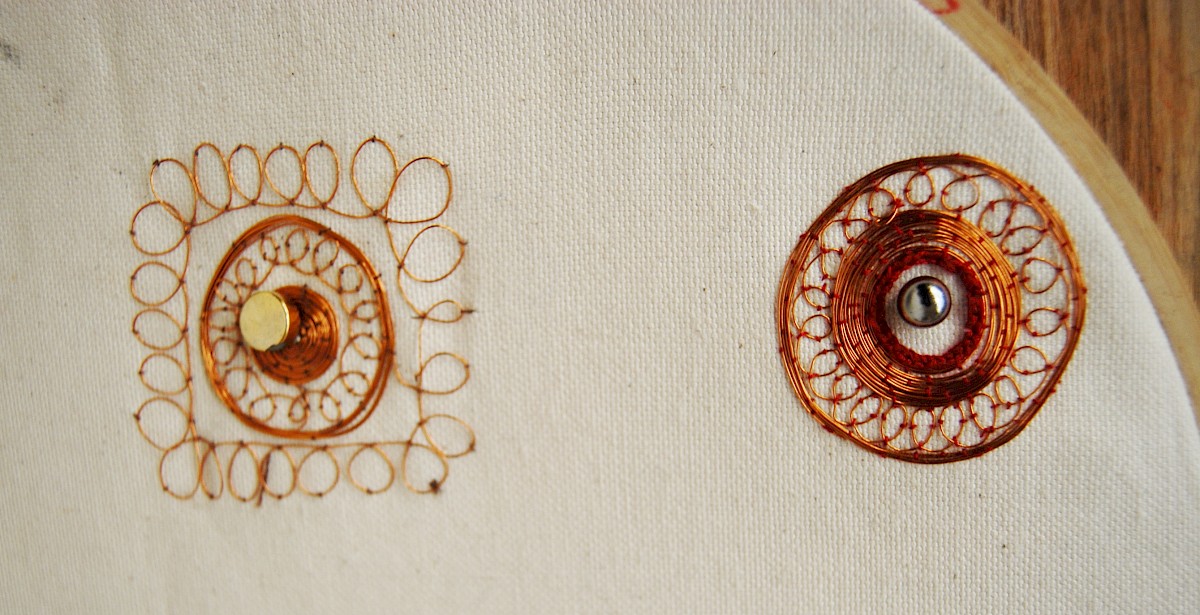 Some experiments were made with the couching embroidery technique, inspired by the embroidery patterns of the Barmer tribe (Rajastan – India) who use gold threads embroidery techniques.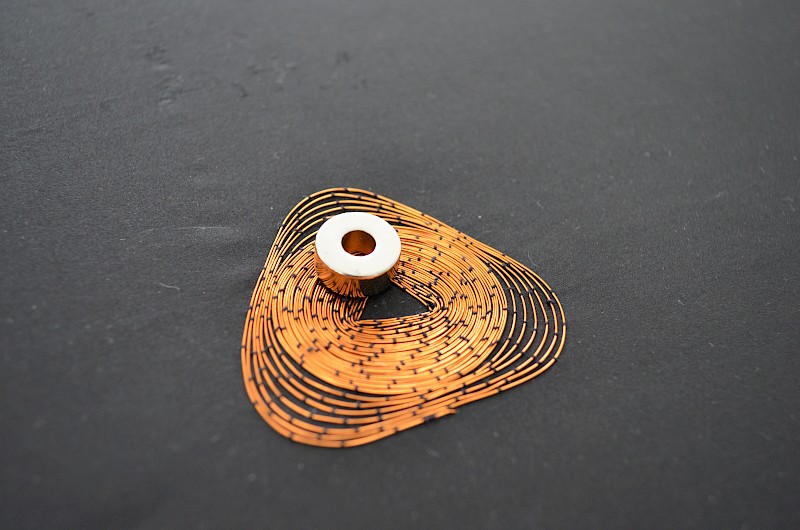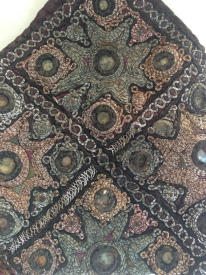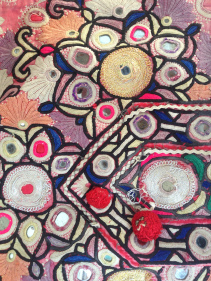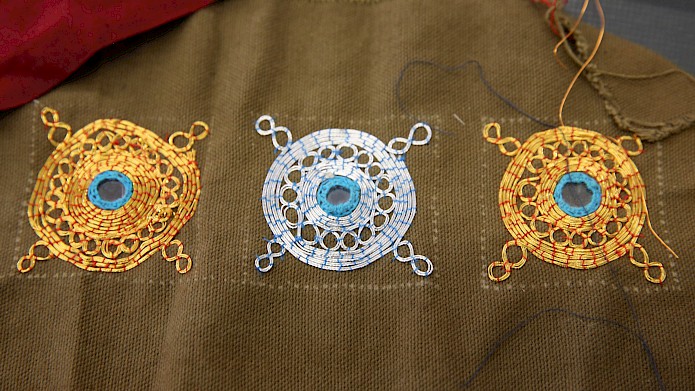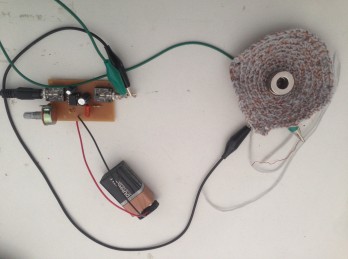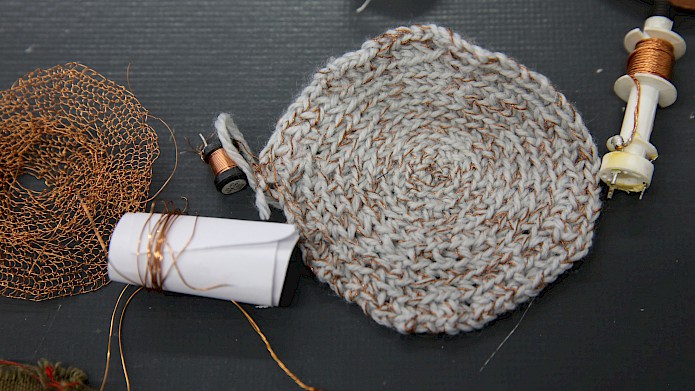 Experiments with a coil crochet technique blending wool and cooper thread.
wool & soft copper wire from Karl Grimm (not Enamelled) ref: High Flex 3981 7×1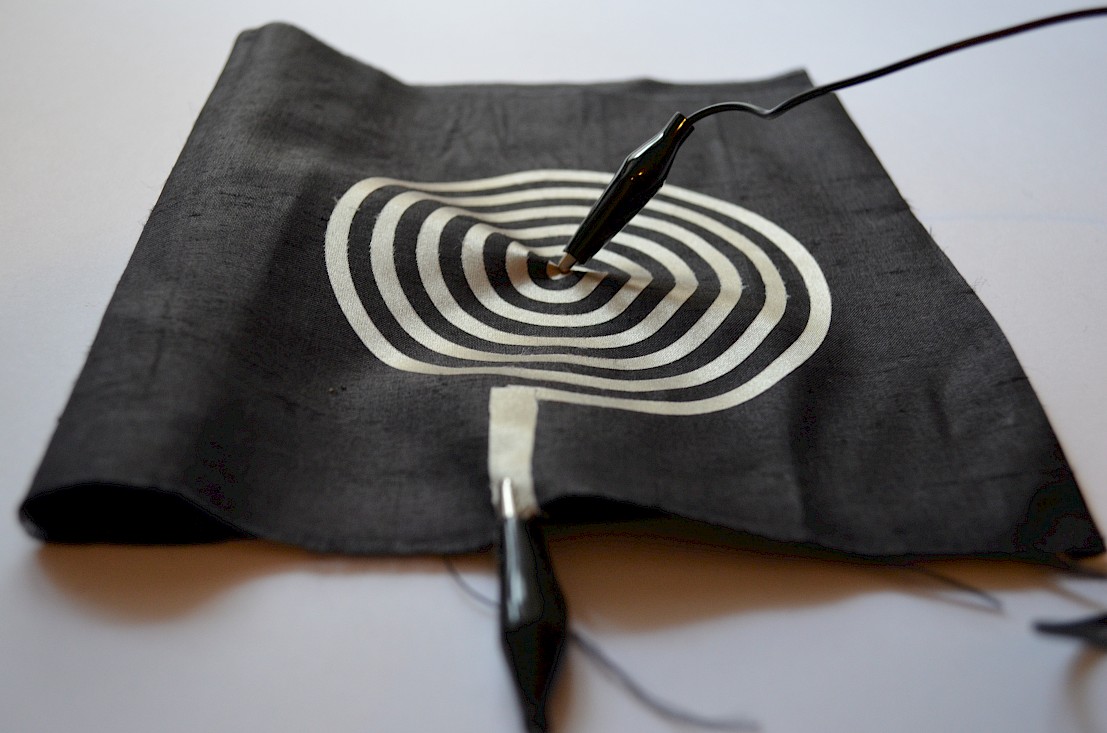 Enameled Copper (diameter 0.3)
Neodymium Magnet
Class T amplifier
Sound Input
https://science.howstuffworks.com/sound-info.html
Making a handcrafted coil: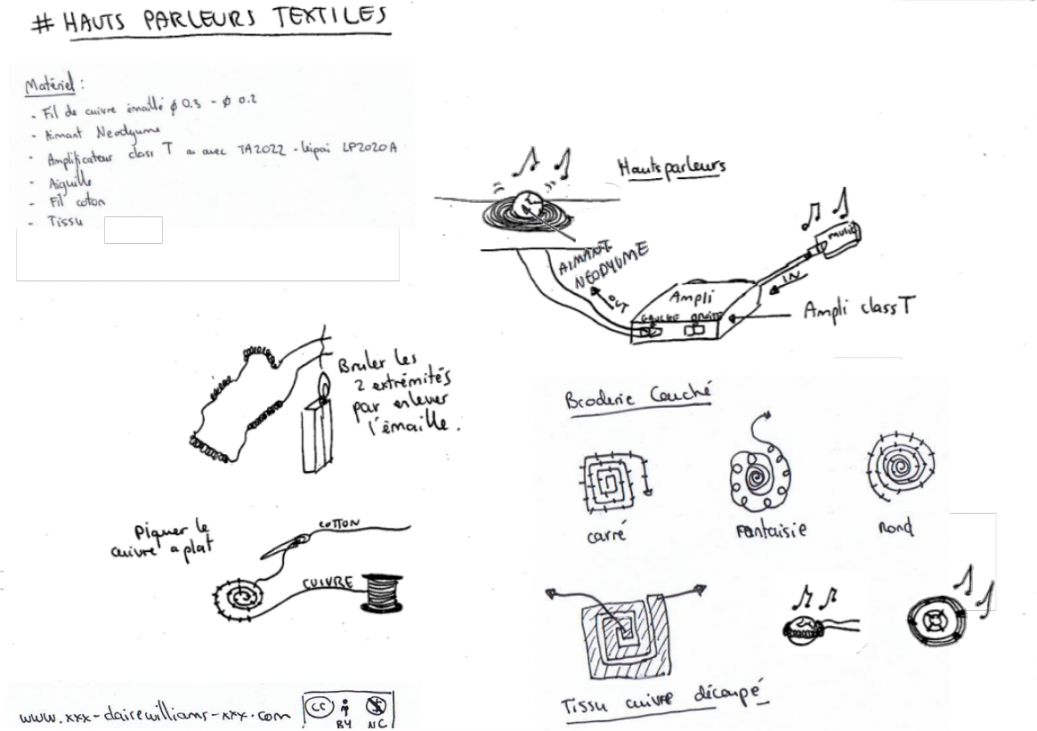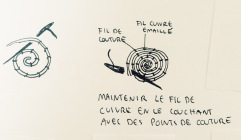 Amplification:
For the best results you need a
Amp with a TA2022 – Class T
Class T Lepai LP2020-A amplifier
Jesse Seay knitted speaker tutorial explained here: http://www.instructables.com/id/Hard-Drive-Magnet-Speakers/?ALLSTEPS#step4
-> Be careful that the copper doesn't heat up too much!
For a more compact and wearable amplifier the LM386 op amp gave very good results using a gain of 200.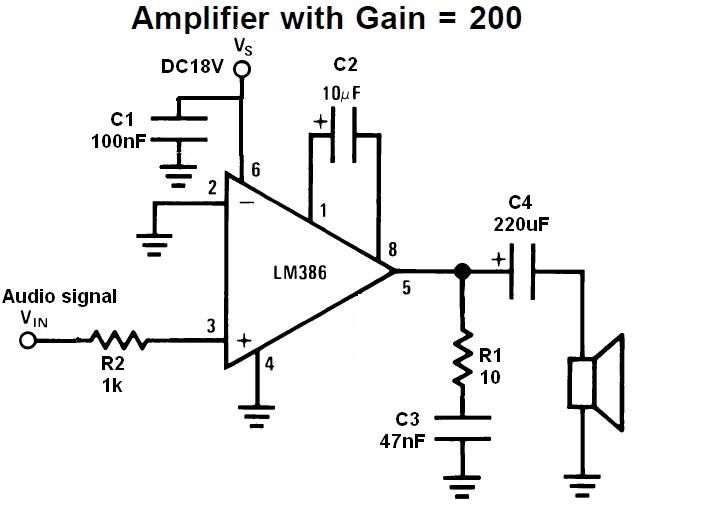 Gerber & Fritzing files here
The lighter your fabric is the louder your speaker will be.
It's best to test with a song which has strong bass
The bigger your magnet is the louder the sound will be
<iframe width="560" height="315" src="https://www.youtube.com/embed/SofKnJ9XJuI" frameborder="0" allow="autoplay; encrypted-media" allowfullscreen></iframe>
<iframe width="560" height="315" src="https://www.youtube.com/embed/GjvtFsh_iMc" frameborder="0" allow="autoplay; encrypted-media" allowfullscreen></iframe>
http://www.kobakant.at/DIY/?p=2936
http://v2.nl/lab/projects/betaknit-research (knitted speakers)
http://www.instructables.com/id/Hard-Drive-Magnet-Speakers