Fablab Dakar
November 2013
Defaral Sa Labo – Fablab a Dakar
On a mission to preconceive a future fablab in Dakar, Senegal at the Kerthiossane villa for art and multimedia. This first trip was really a great experience! We were a small group of locals and French people from different disciplines who were on mission to think about how a fablab could be (re)imagined within an African context. I was called to think about how local textile artisans working in the neighbourhood could be involved in this fablab. Using open source tools, transmitting and sharing different knowledges: how could these digital technologies be useful for craftsmen who still have ancestral techniques in their practices? But maybe even more importantly, how their textile knowledge and the local material they produce be a power supply to these digital machines and tools? We met a lot of different people from street carpenters, weavers, potters, recyclers, young girls learning sewing in social centres to textile designers, engineers, community's of apprenticeship, co working spaces and innovative business models….Everyone was really enthusiastic! It was also very interesting about the choices we had to make on the machines we brought due to the hot weather and dust but especially because it is very expensive or hard to find parts of machinery or electronics if it breaks. The philosophy and use of these open source technologies in the African continent appeared to be very handy. Indeed, having a local and inexpensive production space to reproduce bit's and pieces to create, upgrade or repair something is crucial to keep a lot of peoples work going on. The other major problem that these craftsmen, textile designers, engineers… suffer from is also that the raw material coming from Africa (cotton for example) is always exported to foreign countries for transformation and comes back very expensive and in poor quality. We thought the project in a way so that at a small neighbourhood fablab could be a place where you could create your own chain of transformation of local material to prototyping a production. For example you could transform your raw African cotton with a motorised spinning wheel. Then dye it with recycled compost and tinctorial plants in a dyeing vat. Transform your thread in a textile surface with weaving, knitting, crochet, embroidery and finally sew it into a garment.
With: Marion Louisgrand, Ker-Thiossane,Dakar, Dodji Honou, Woélab de Lomé, Togo, Olivier Heinry, Ping, Nantes, Camille Bosqué, PHD at Rennes.
http://makehackfab.tumblr.com/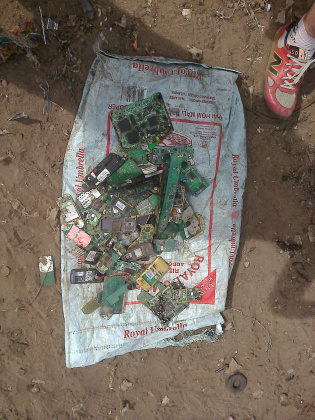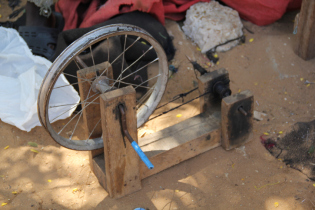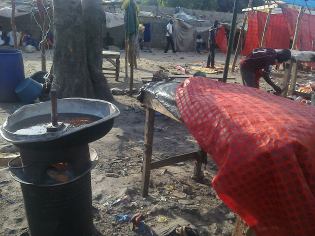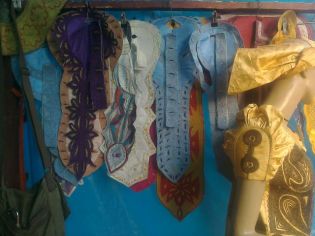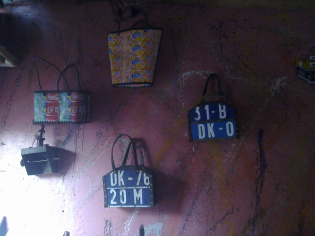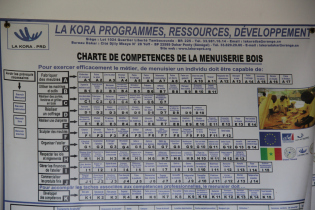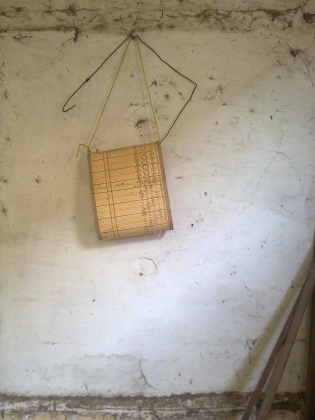 March 2014
We launched for 3 weeks the first series of workshops for the inauguration of the Fablab in Dakar at Sicap Libertés II. This project was created through Ker Thiossane, villa for arts and multimédia practices based in Dakar.
Different local practices and backgrounds were invited such as dress makers, textile designers, artistes, graphic designers, carpenters, dyers, chemists, developers and electricians as well as 18 girls from the neighbourhood social centre who learned sewing and embroidery. The workshops were dedicated to transmitting and sharing knowledge focused on the theme of common goods and open source tools.
Workshops:
-hack of the knitting machine (brother kh 930)
-C.N.C milling of wood block stamps for textile printing
-Natural dying experiments with local plants, barks and food compost
-Pattern and knitting remix
-Textile posters and bags for Afro Pixel festival
Guests:
. Olivier Heinry (France), artiste formateur membre actif des fablabs de Nantes
. Claire Williams (Belgique) artiste designer-textile
. Fabien Cornut (France), artiste infographiste
. Fatou Thiaw (Sénégal), Monitrice Couture
. M. Ndoye (Sénégal) expert en teintures végétales
. Mamadou Ndiaye Sène – Saer Mbodji de l'Océanium Dakar
. Ken Bugul (Sénégal), écrivain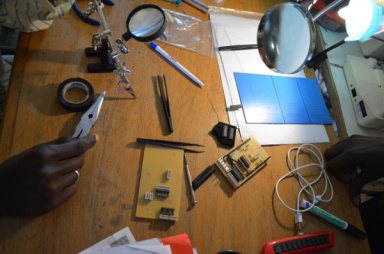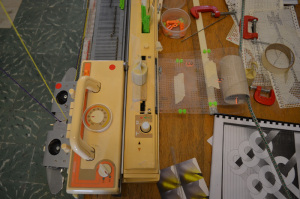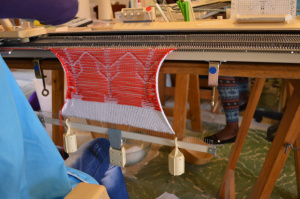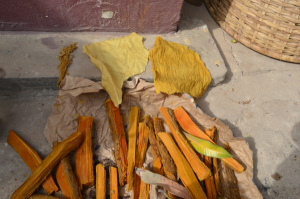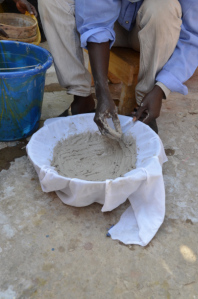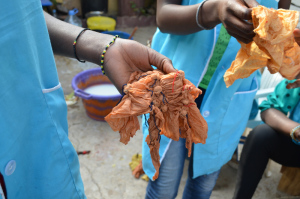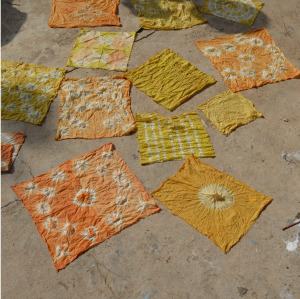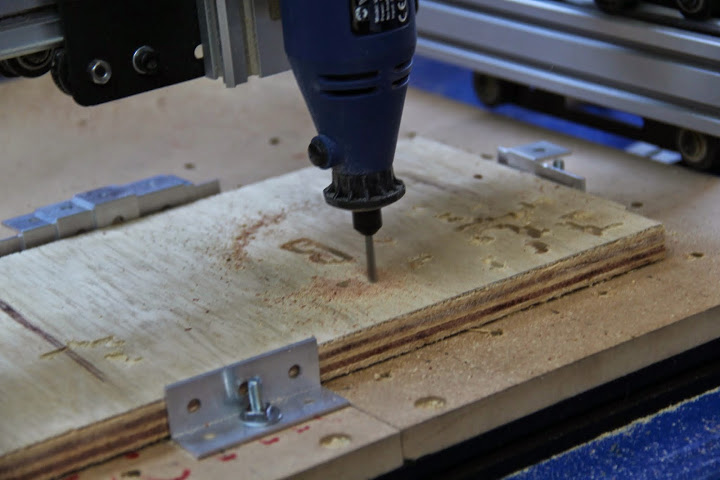 Workshop photos and info here
Documentation on techniques and recipes on the wiki
2015 Afro Textile